Client Overview
The A-List Clinic, founded by Czarina Enriquez, FNP (Family Nurse Practitioner), is dedicated to providing preventative care services and promoting healthy lifestyle modifications. Czarina's extensive nursing background and passion for helping people look and feel their best led to the establishment of The A-List Clinic in 2022. With a focus on weight loss and preventative care, the clinic aims to address health concerns proactively.
Scope Logo Design & Branding
Web Design & Development
Website Hosting & Maintenance
Business Sector

Healthcare
Project Scope
Pixel Motives was entrusted with creating a captivating logo, developing a cohesive branding strategy, building a user-friendly website, and offering ongoing maintenance services for The A-List Clinic. The objective was to establish a solid online presence that reflects the clinic's mission, showcases its services, and ensures continuous support and performance for the website.
Challenges
The A-List Clinic initially faced challenges in building its website independently. They needed help figuring out where to start and more technical expertise to create a professional, intuitive website. They needed guidance and support to translate their vision into a cohesive online presence, effectively communicating their proactive healthcare mission.
Logo Design and Branding
Working closely with Czarina, Pixel Motives created a captivating logo that conveys professionalism, trust, and a commitment to well-being. The logo was designed to align with the clinic's brand identity and appeal to the target audience. We also developed a unified visual identity to maintain consistency across all platforms, including color palettes, typography, and other branding elements.
Web Design & Development
Our team focused on building a visually appealing and user-friendly website for The A-List Clinic to complement the brand identity. The website features informative content, intuitive navigation, and contact options for appointments and inquiries. Our goal was to provide visitors with an engaging experience that effectively communicates the clinic's services and promotes a proactive approach to health.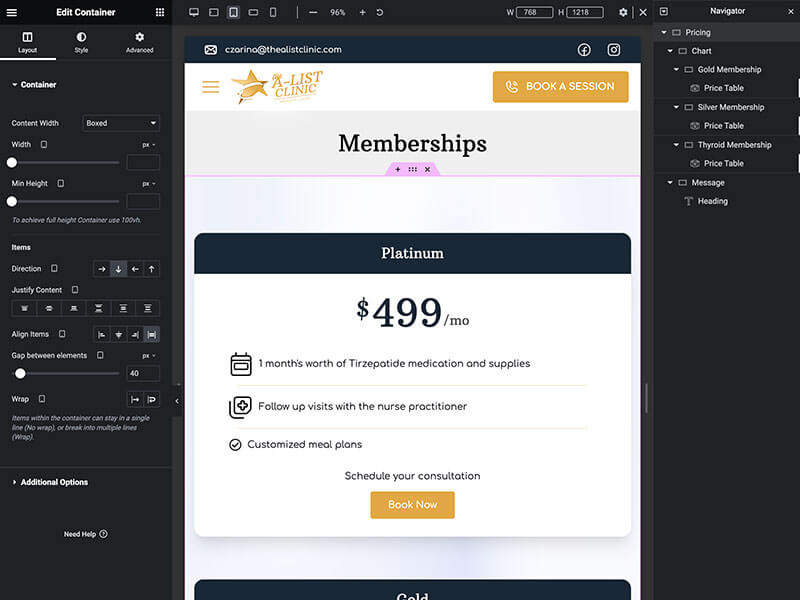 Website Hosting and Maintenance
With a focus on website performance and security, Pixel Motives provides The A-List Clinic with reliable website hosting and comprehensive ongoing maintenance and support services. Our website maintenance plan ensures that the website remains up-to-date, secure, and optimized for performance. This allows Czarina to focus on patient care while we handle the website's technical aspects, providing visitors with a seamless online experience.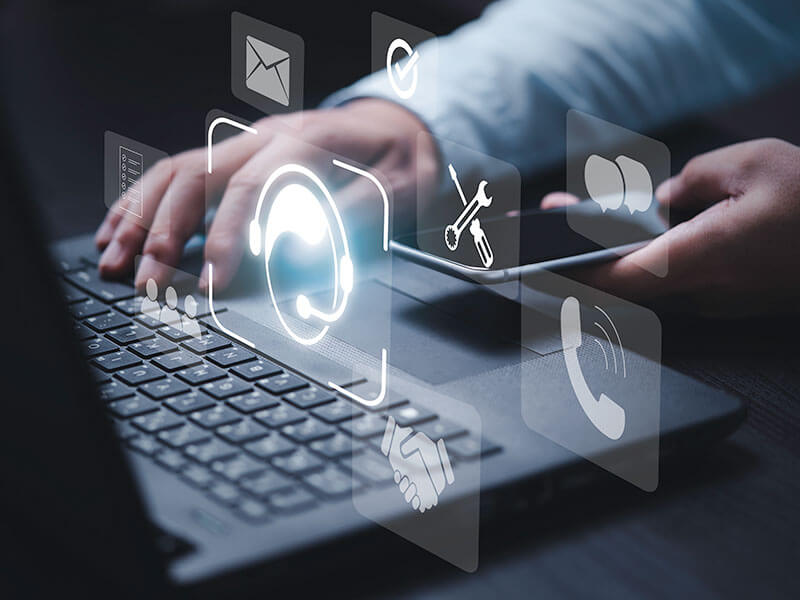 The Results
Outcome and Achievements
The comprehensive online presence created by Pixel Motives has played a vital role in attracting new patients, establishing credibility, and expanding The A-List Clinic's reach. With a strong brand identity, a user-friendly website, and reliable ongoing support, the clinic is well-positioned to provide exceptional care, engage with patients, and impact preventative care. The website has enabled the clinic to grow and thrive in promoting healthy lifestyle modifications.
Visit www.TheAListClinic.com