Client Overview
VanDemark Rods, a brand that's been around for over 30 years, was founded by a passionate father and son duo. They're all about crafting fully customized fishing rods and providing exceptional repair services. That's why they've become such a trusted name in the fishing community. Whether you're a beginner or an experienced fishing boat captain, VanDemark Rods has always maintained excellent relationships with its valued customers.
Scope Brand Messaging
Web Design & Development
Website Hosting & Maintenance
Business Sector

Sports Equipment and Accessories
Project Scope
Pixel Motives partnered with VanDemark Rods to establish their online presence and enhance their brand messaging. The collaboration involved crafting engaging brand messaging for their website, creating a custom-designed website that perfectly reflects their brand identity, and providing reliable website hosting and ongoing maintenance services.
Challenges
VanDemark Rods, eager to share their extensive fishing experience and passion for crafting custom fishing rods, faced the challenge of needing a website to connect with their audience effectively. They sought help creating engaging content and building a website to showcase their exceptional products.
Brand Messaging
We worked closely with VanDemark Rods to create a compelling brand story that showcased their fishing expertise and passion for custom fishing rods. The content we created was engaging and conveyed their unique value proposition and dedication to customer satisfaction, which resonated with their audience.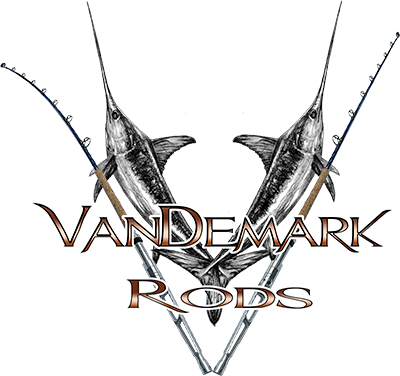 Web Design and Development
Our team created a custom website that perfectly reflects VanDemark Rods' logo and brand identity. We designed a user-friendly layout showcasing their exceptional fishing products and services, providing visitors with an enjoyable browsing experience.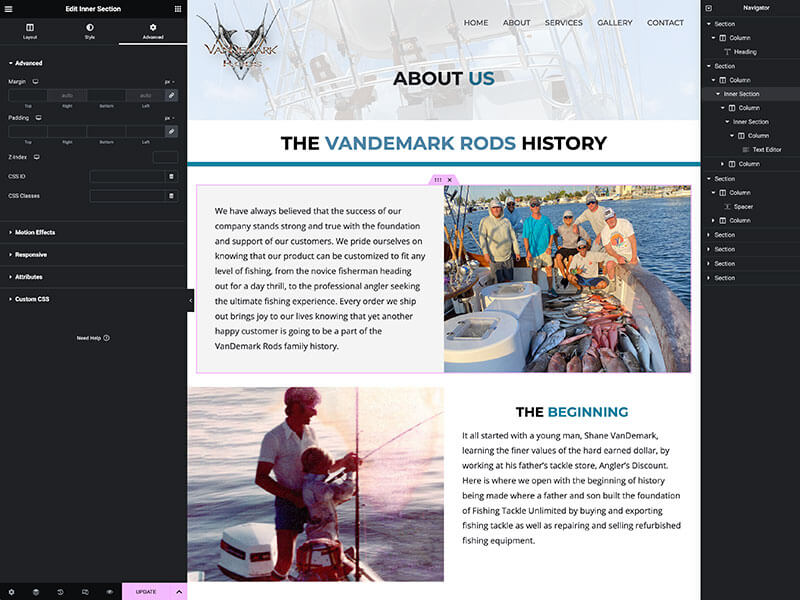 Website Hosting and Maintenance
We offer VanDemark Rods secure website hosting and regular maintenance services, guaranteeing reliable performance and safeguarding against potential threats. By entrusting us with their technical needs, VanDemark Rods can concentrate on their core business, knowing that their online platform is always up-to-date and dependable.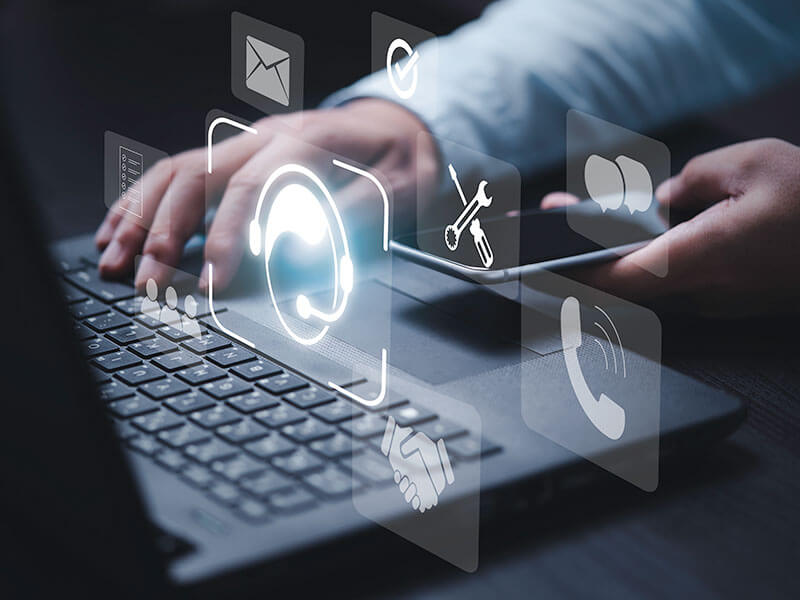 The Results
With our help, VanDemark Rods effectively communicates their fishing expertise and commitment to their audience. The captivating brand messaging demonstrates their unique value, fostering a more profound customer connection. The custom website we built beautifully presents their high-quality fishing rods, enhancing user experience and increasing engagement. Finally, our reliable website hosting and maintenance services ensure their online presence runs smoothly.
Visit www.VanDemarkRods.com